The "Time for Two's" designs needed to be child friendly and playful whilst also portraying the key message about parents eligibility for the scheme. The themed elements needed to be designed to easily carry across varying media; looking consistent on both A6 postcards and 3m PVC banners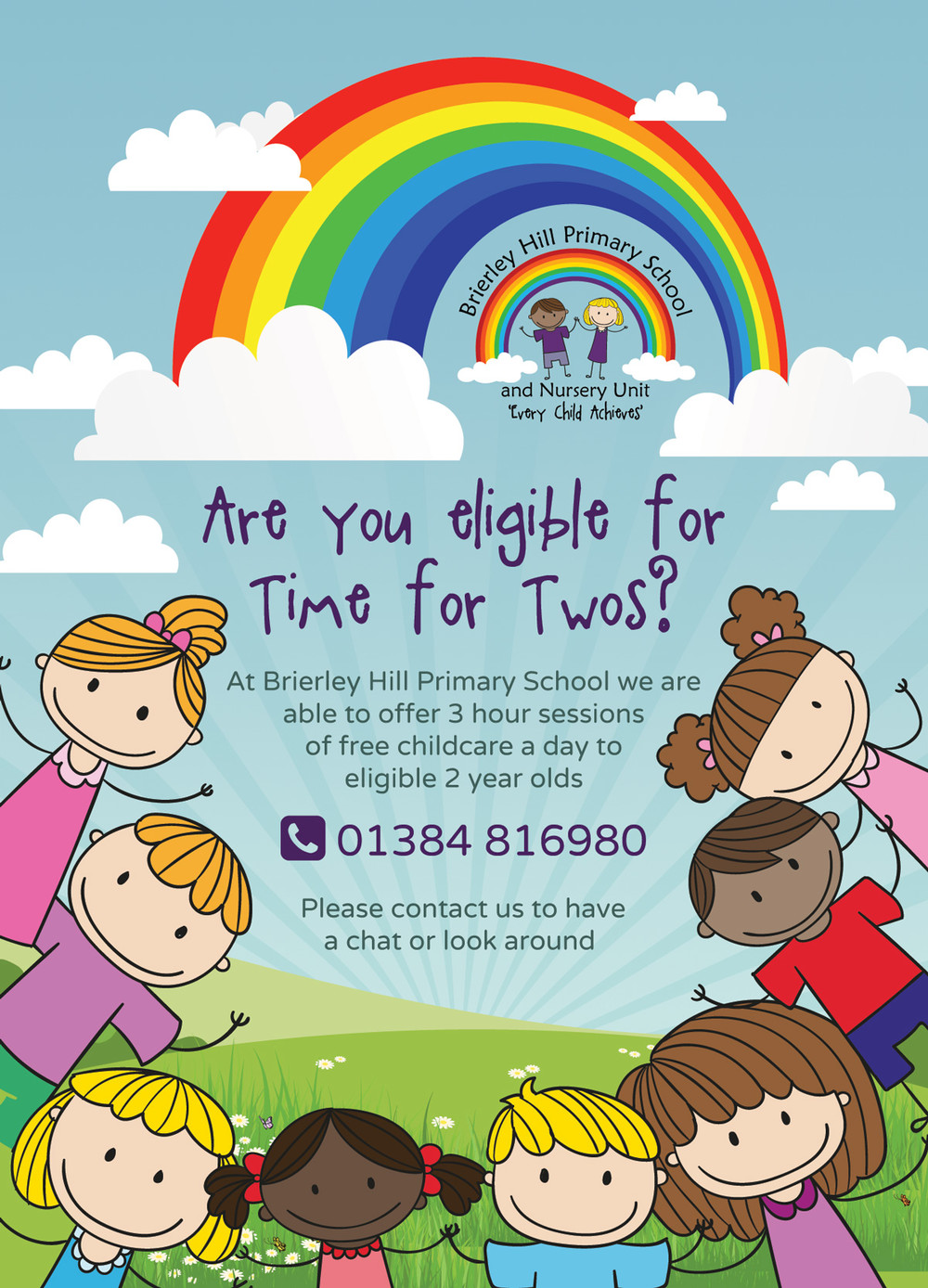 The designs featured the schools new logo as well as elements from the logo, such as the children and font.

The banners were printed on 3m PVC and hung at the front and rear of the school where they were easily visible to parents and passing traffic.