The French Deli has existed in Stourbridge since 1983 - the building it's in is hundreds of years old. They have recently come under new ownership and approached Tesla Media to handle their rebrand. This involved a new logo and accompanying menu's, t-shirts, murals, posters, letterheads etc. They also needed a new website!
Their current logo was dated and visiting the shop highlighted how muddled their brand was. A cockerel; a blue and yellow fleur-de-le awning; and a black and yellow logo, all a mashup of previous owners and influences. It was evident from discussions with the new owner that - while some these elements by themselves were nice - they needed to be incorporated and tied together in any new design properly. Retaining an established identity while bringing the brand up-to-date.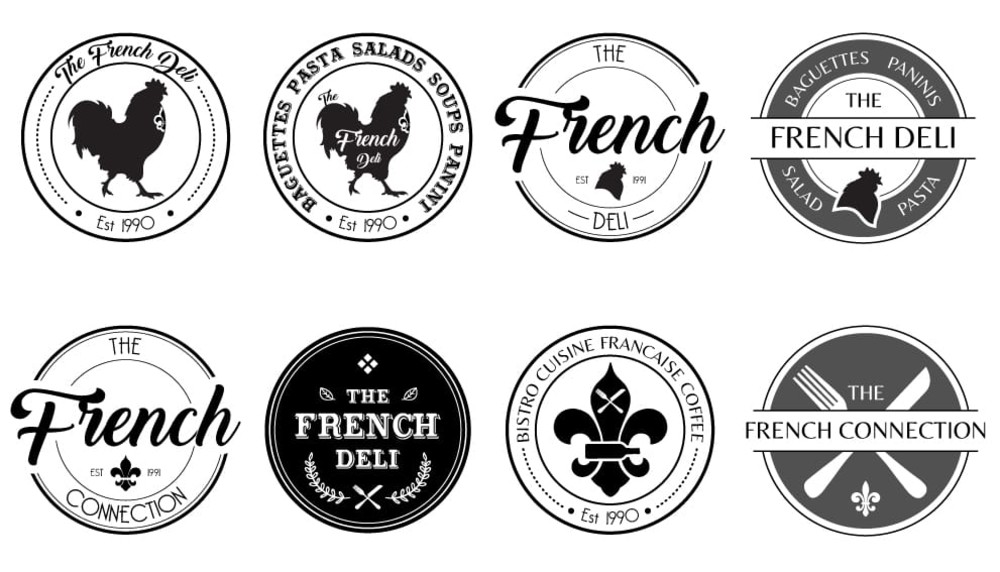 Early designs revolved around the cockerel idea and a circular motif. The circular shape enabled larger lines of text to be wrapper around it's outside/inside minimising the amount of space they would otherwise take up in a rectangular design.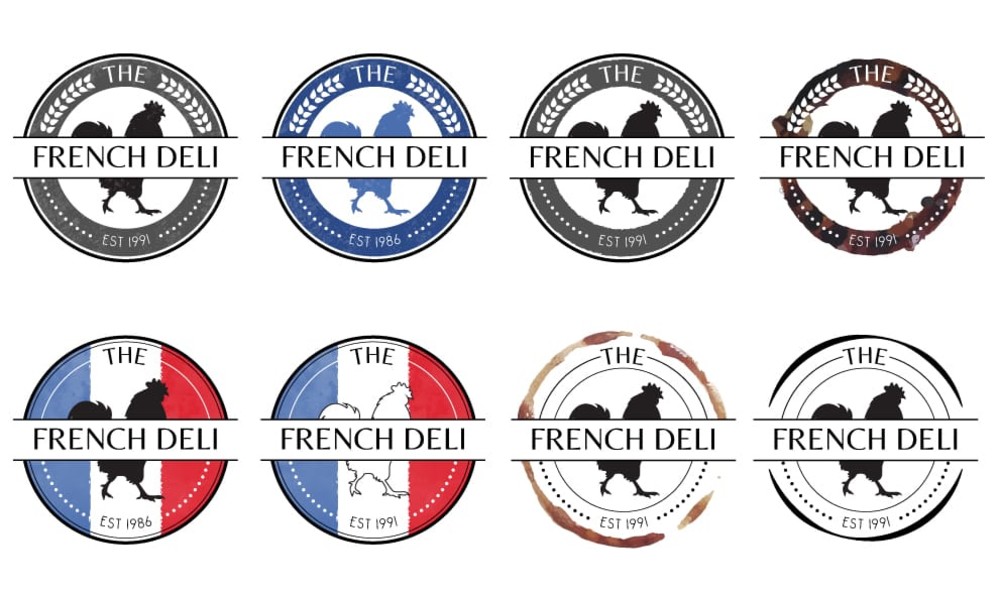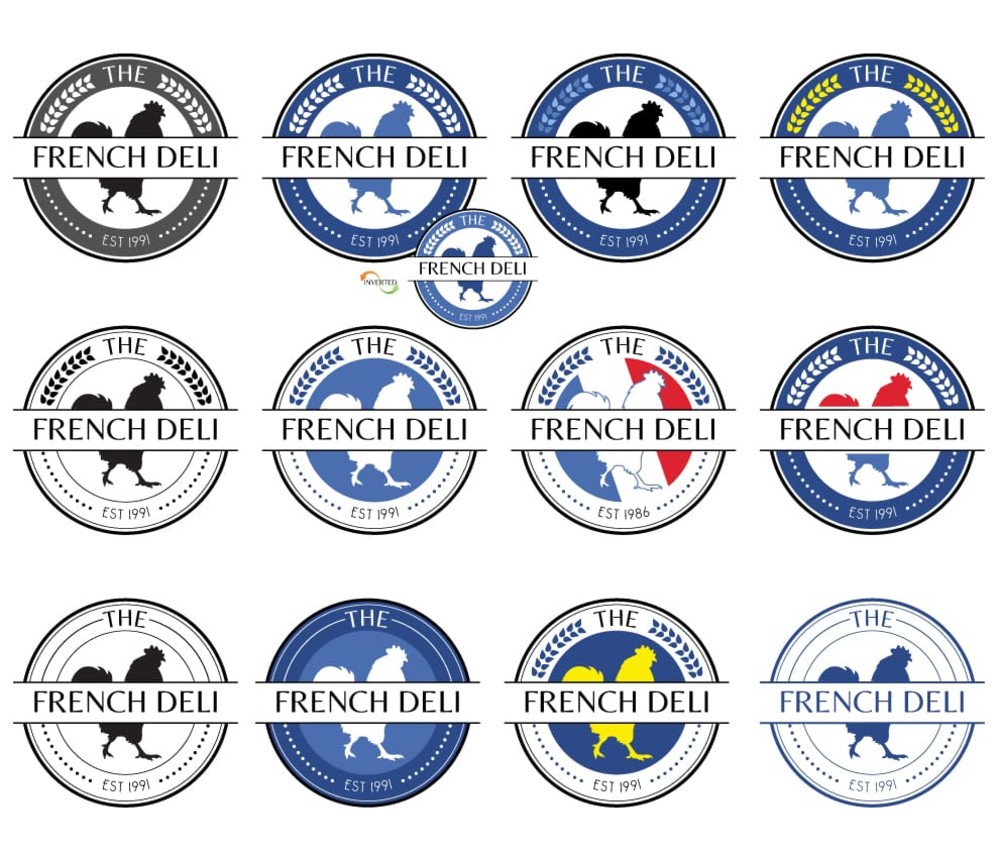 Upon further discussion with the client it was decided that yellow and blue would be the primary colours used in any colour variant of the logo. This tips the hat to the Provence region of France and ties in with the shops existing awning. The deli also creates it's own bread and so wheat strands were chosen to wrap around the outside edge of the logo.