Continuing our work rebranding the French Connection restaurant we took on the task of designing new gift vouchers. Again they needed to match the new style guidelines while also having a feel of elegance about them - after all they are to be given as gifts.
A postcard format was chosen as not only will this easily slip inside a card or envelope but the alternative finishes on each side lends itself well to the clients needs. The front is laminated giving a richer more opulent appearance. The reverse has no finish and so can be written upon without fear of ink bleeding or blotting.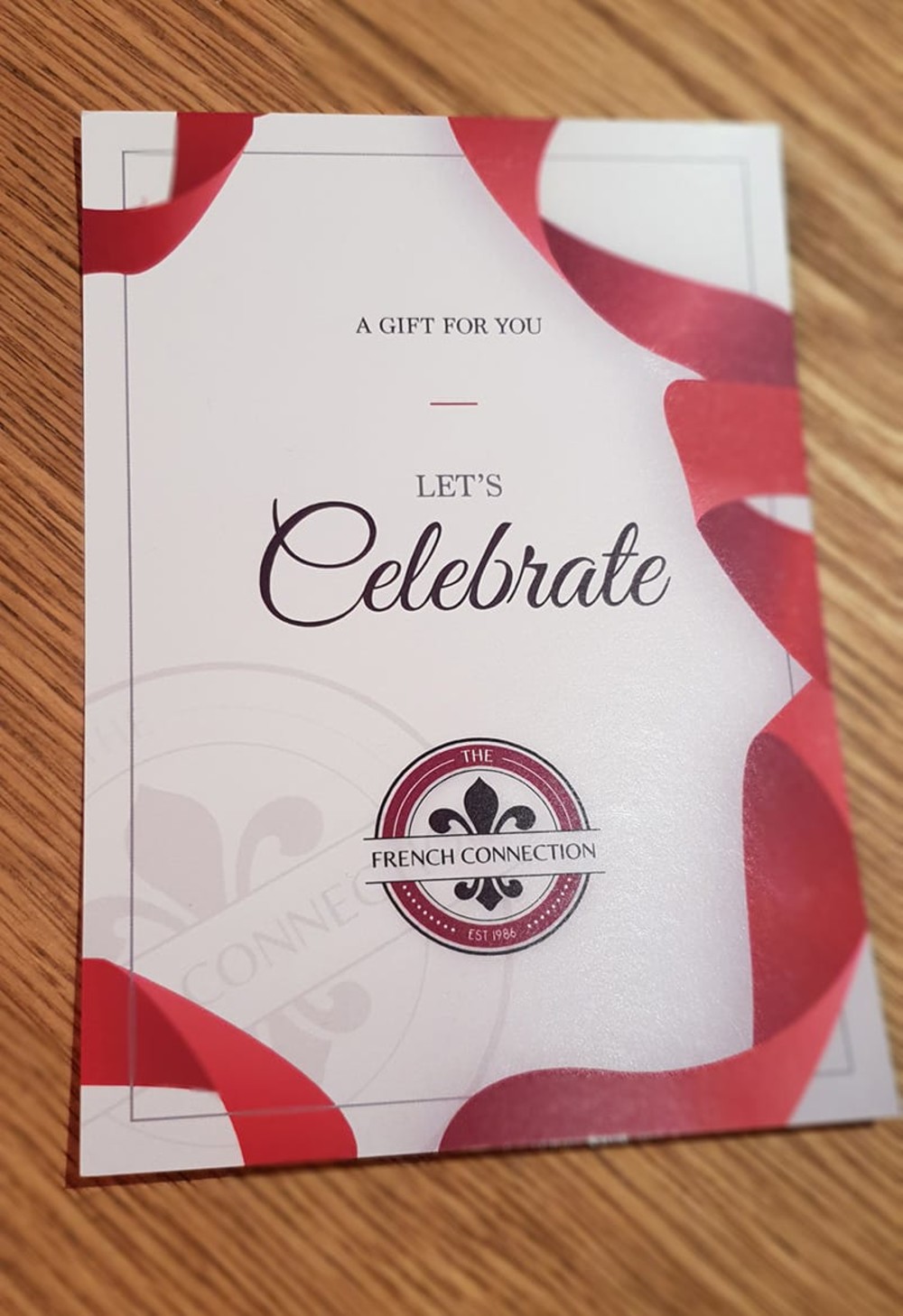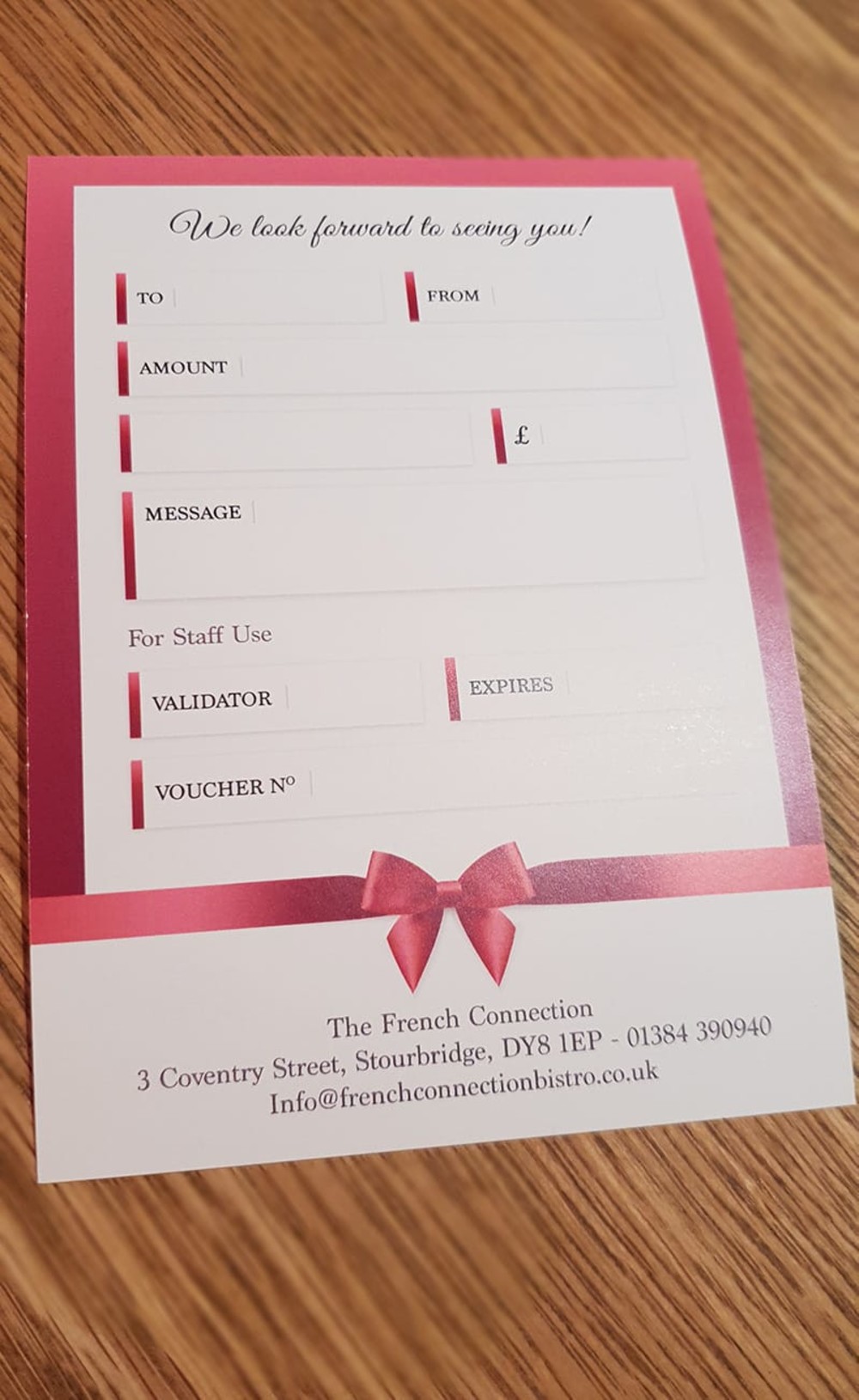 To advertise the fact that the restaurant offered this service we also created a variant of this design to be printed on Heavy weight PVC and used on an A-board. Not only did this look great but it gave great publicity on the high street in the run up to Christmas.