Continuing on from our work with The French Deli on their website and logo, we were tasked with designing and printing a set of new menus; one for a lunchtime, and the other for catering services the deli provides.
It was essential that the new branding guidelines were followed to give everything a sense of cohesion. The logo, website, refurb and menus all now compliment one another and tie together to form a strong, recognisable brand.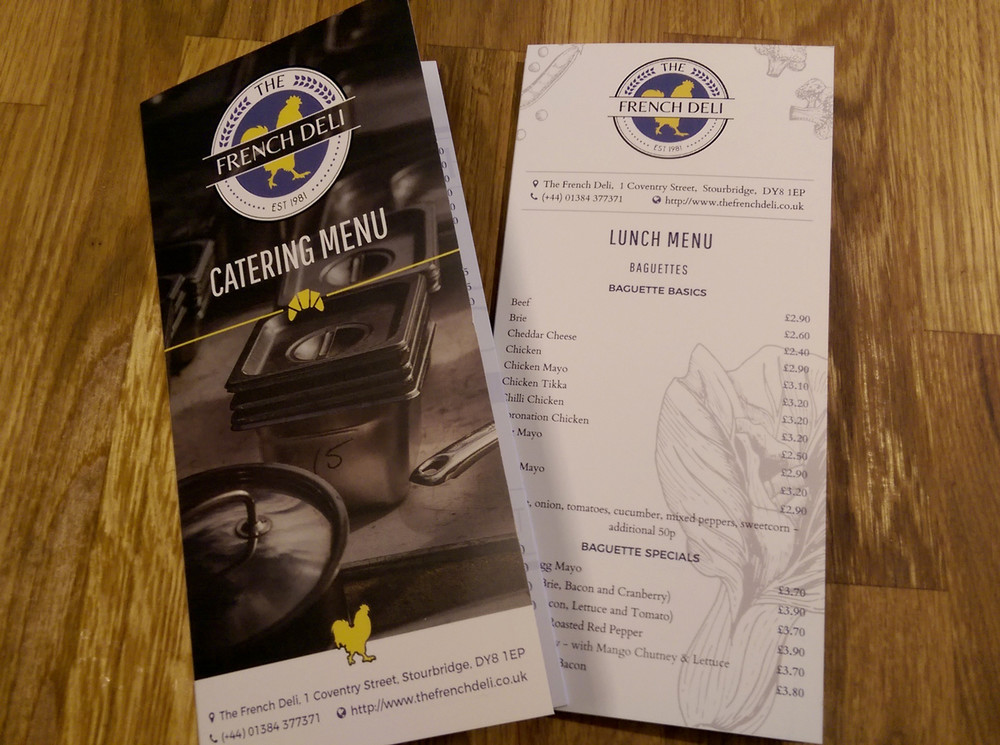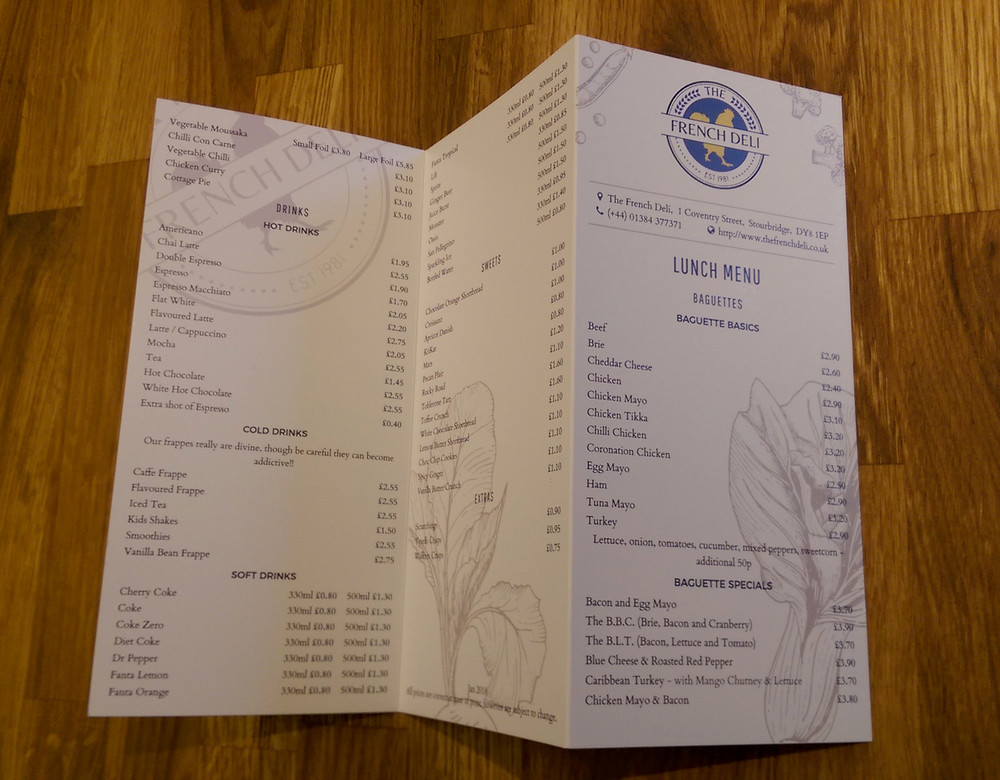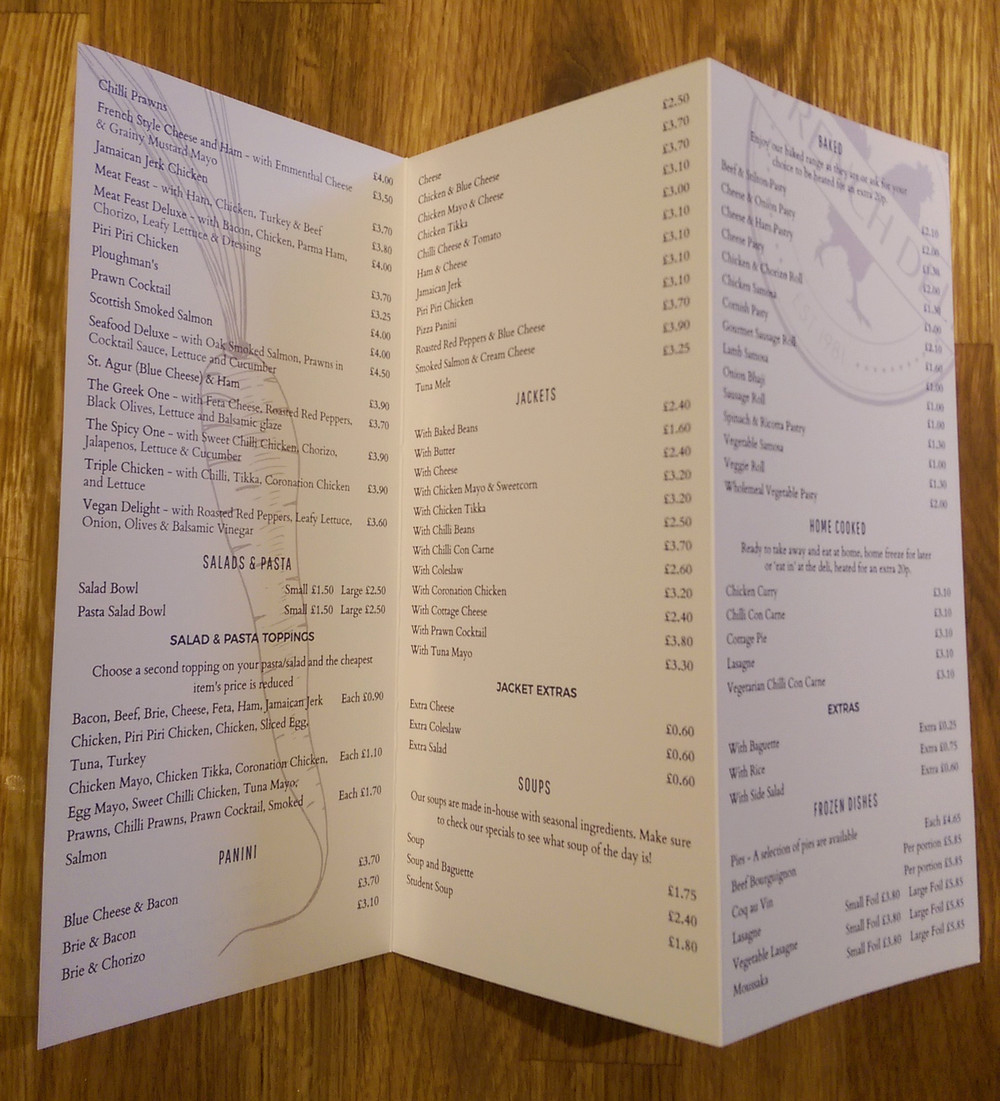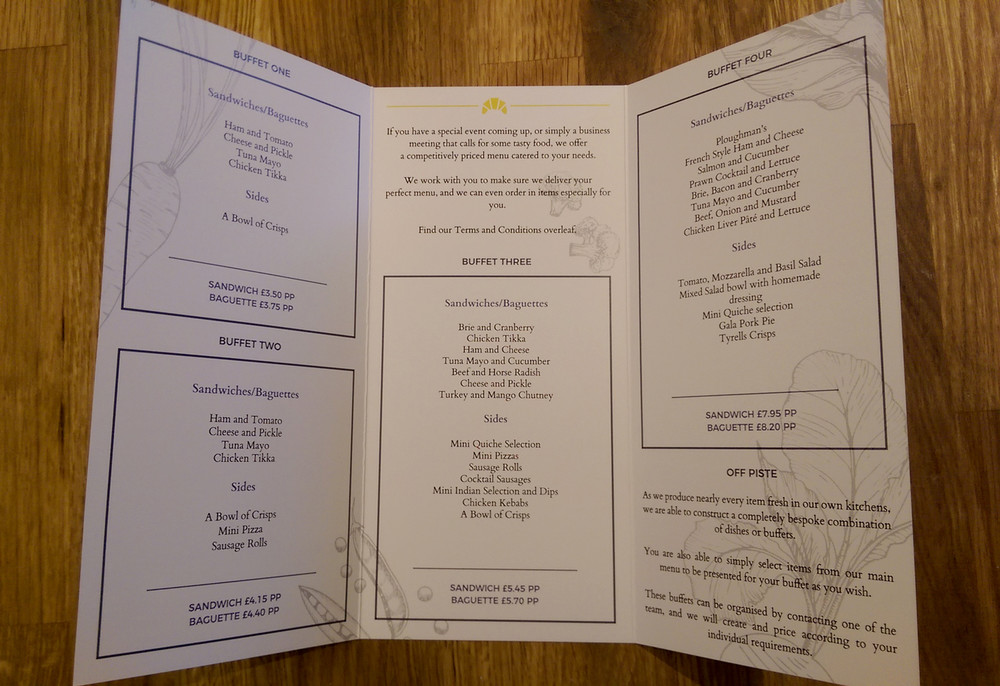 The designs were interesting in that they needed to be setup for a z-fold and c-fold leaflet (the lunch and catering menus respectively) Numerous pieces of paper were harmed in the making of these to try and get the correct order and placement of folds, ultimately though the finishing piece was worth the effort.
The prints themselves were onto 250gsm paper, giving a nice silk finish. This allows colours to pop while not being over shiny or laminated.