The existing breakfast menu for the French Connection was dated, confusing and had a few fundamental flaws; such as not containing a drinks section. This meant a separate drinks menu had to be used, resulting in more clutter on the table.
The new breakfast menu aimed to solve these issues as well as comply with the newly created branding guidelines. This creates a fresh, professional and consistent look.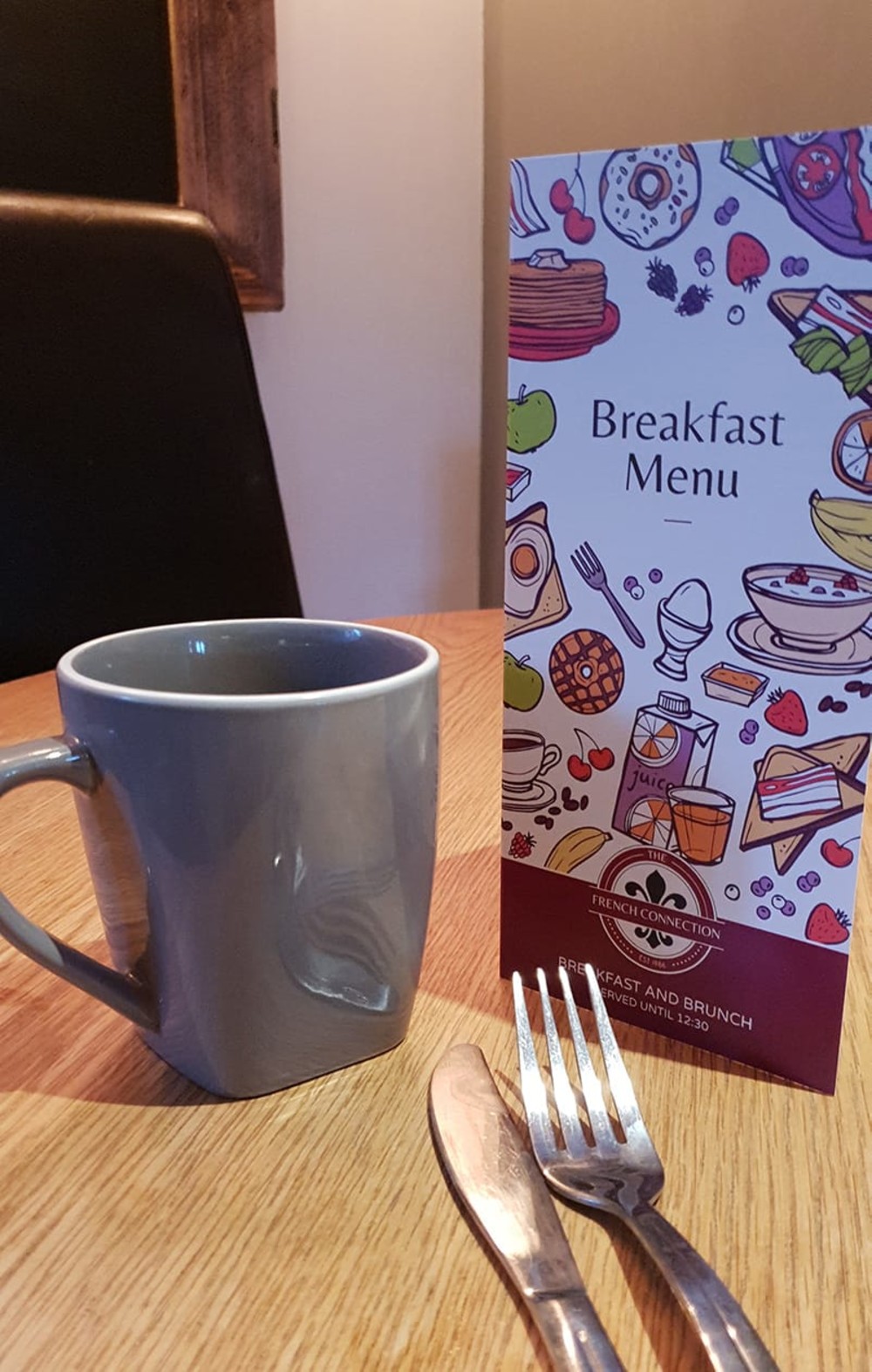 Printing A4 using a C-fold meant that not only was the menu smaller - therefore taking up less room - but that it could also be stood up and still viewed from multiple angles.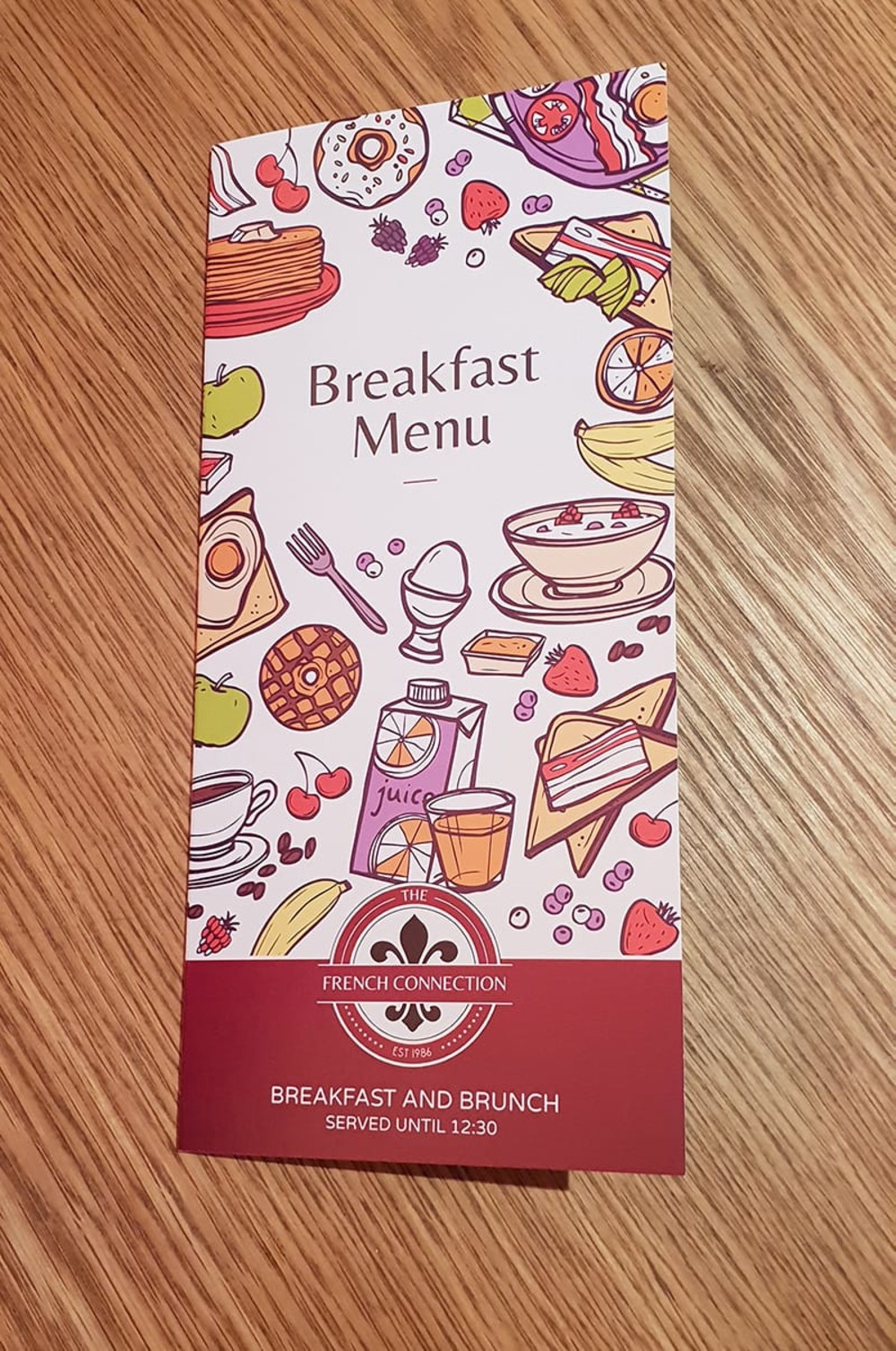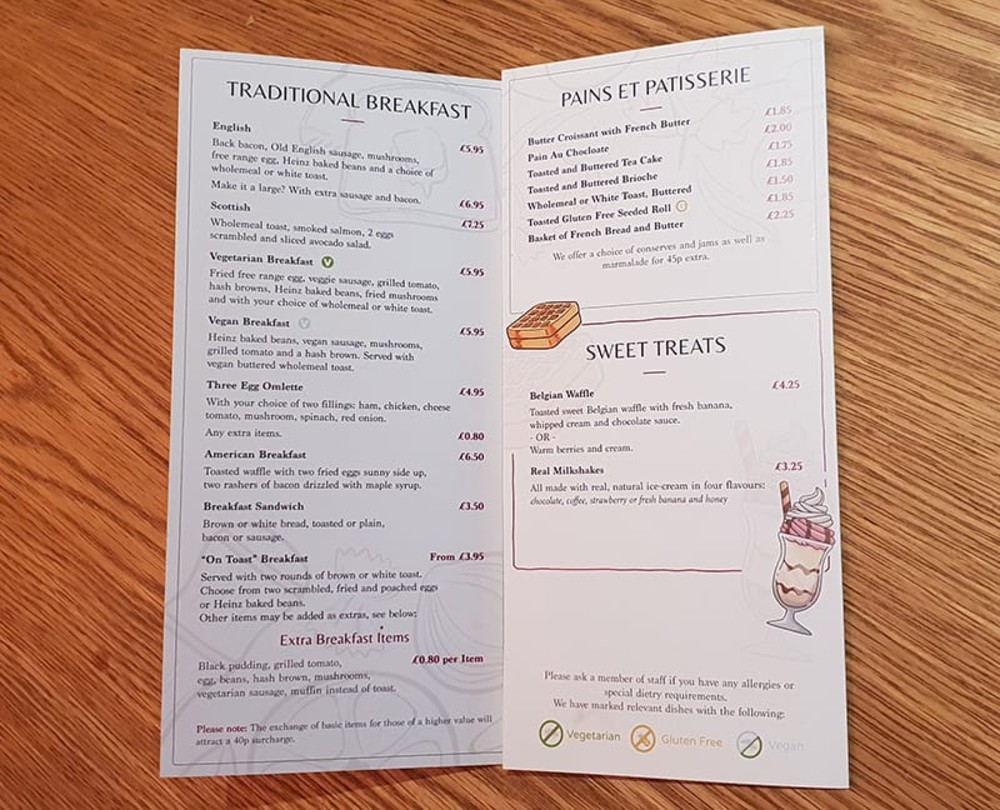 Again, with the C-fold design we could tailor what we wanted the customer to see and when. The above image demonstrates this. As the customer opens the menu they immediately see the most popular savoury breakfast dishes followed by sweeter dishes on the right, hopefully whetting their appetite for two courses!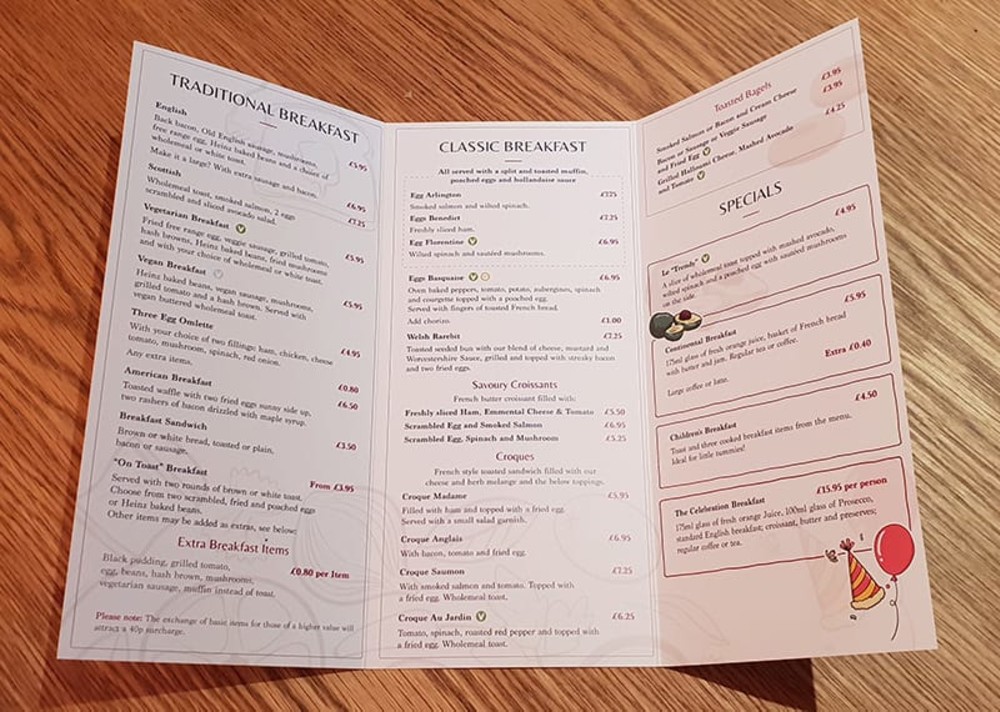 Once the menu is fully opened all of the available dishes reveal themselves; as well as the more specialised options.
A drinks section has now been applied to the rear of the menu. This means that the additional drinks menu is no longer required! Bonus!