Continuing Tesla Media's work alongside Brierley Hill Primary School, we were commissioned to re-design and print the schools portfolio folders. The folders needed to incorporate the schools new logo and colour scheme. The folders also needed to have a professional appeal whilst still feeling friendly and welcoming to new parents.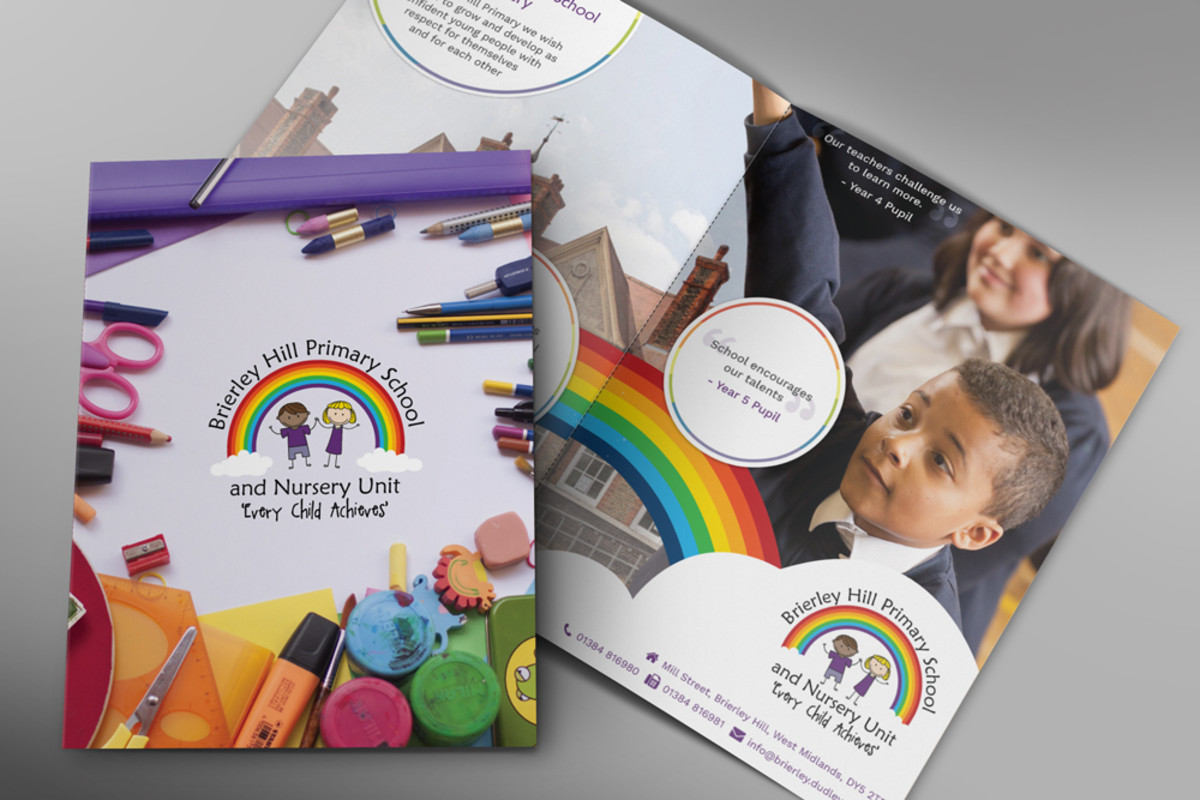 To add that extra "wow" factor, it was decided to use a spot UV printing process on the front cover. This gave the text a shiny finish that stood out from the matt background and grabbed the viewers attention.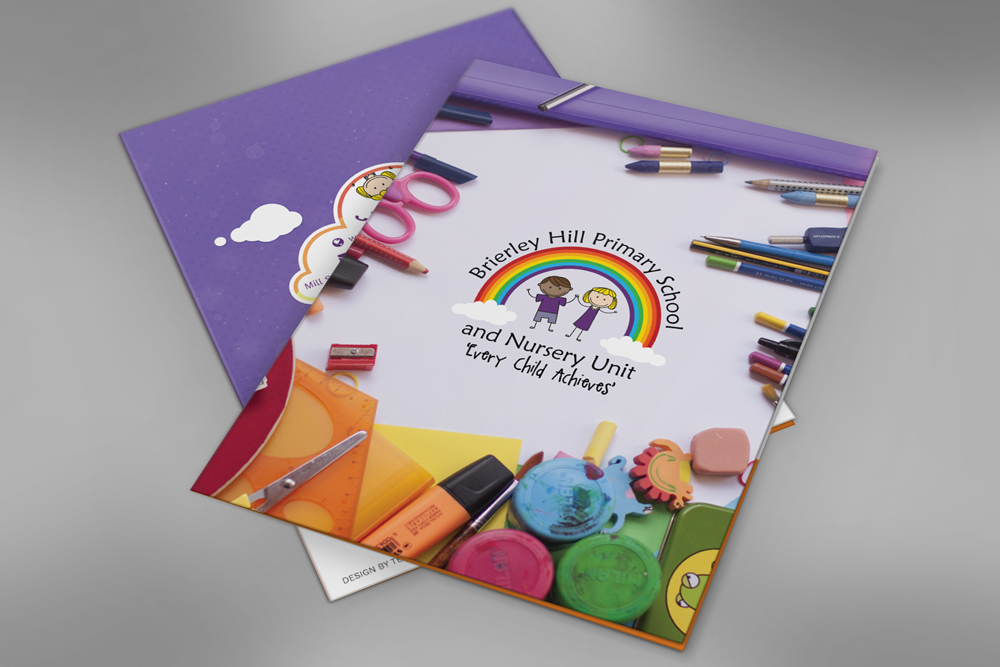 Various mockups were produced to give the client a feel for what could be achieved. After a few iterations we have merged a number of elements from a few designs.